Nana, the Lady | La femme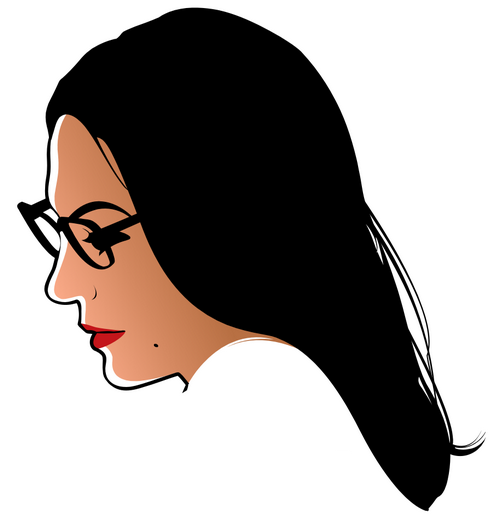 Nana aura touché par sa voix, sa musique et son âme des millions d'êtres humains, sur une carrière internationale de plus de 50 ans, avec respect et humilité, modestie et discrétion. C'est ce qui la rend unique à jamais !
• Nana will have touched millions of human beings with her voice, her music and her soul. On an international career of more than 50 years, she allways gave evidence of respect, humility, modesty and discretion. That is what makes her unique for ever!
• Η Νάνα θα έχει συγκινήσει, εκατομμύρια ανθρώπους με τη φωνή της,τη μουσική της και τη ψυχή της. Μέσα στα 50 χρόνια διεθνούς καριέρας πάντα έδινε αποδείξεις σεβασμού, ταπεινότητας, μετριοφροσύνης και διακριτικότητας. Αυτό την κάνει μοναδική για πάντα.

Maman voulait être chanteuse d'opéra. Ses deux filles vont réaliser son rêve. Elles les inscrit au Conservatoire d'Athènes. Jenny a la plus belle voix mais n'est pas intéressée par la musique. Nana a un défaut des cordes vocales mais elle s'accroche. Elle aime la musique. Toutes les musiques. Elle a à nouveau trouvé sa voie : la scène et la musique !
• Mummy wanted to become an opera singer. Her daughters are going to make her dream coming true. They both join Athen Academy of Music. Jenny has got the nicest voice but she is not fond of music. Nana has vocal cords problems but she carries on. She loves music. All kind of music. She finds her way again : stage and music!
• Η μητέρα της ήθελε να γίνει τραγουδίστρια της όπερας και περίμενε από τις κόρες της να πραγματοποιήσουν το όνειρό της. Γράφτηκαν και οι δυο στην Μουσική Ακαδημία Αθηνών. Η Τζένη είχε την πιο ωραία φωνή αλλά δεν της άρεσε η μουσική. Η Νάνα είχε πρόβλημα με τις φωνητικές της χορδές αλλά συνέχισε τις σπουδές της. Αγαπούσε τη μουσική. Και βρήκε το δρόμο της στη σκηνή.


Dès qu'elle le peut, elle se fait engager pour chanter du jazz dans les cabarets d'Athènes. Elle y devient populaire. Elle se fera renvoyer du Conservatoire pour cela. Elle continue de chanter. Toutes les musiques. Au Club Tzaki, le premier ministre grec la remarque et lui demande de venir chanter pour Juan Carlos et la famille Kennedy. Nana enregistre son premier album en 1958 et travaille avec Manos Hadjidakis. Elle épouse Georges, un membre des Athéniens en 1960. Sa carrière continue en Grèce et débute dans toute l'Europe (Allemagne d'abord, puis France et Angleterre) et même aux Etats-Unis avec Harry Belafonte et Quincy Jones.
• As soon as she can, she gets engaged to sing jazz in carabets in Athens. She becomes popular. She will be sacked of the Academy for that. She keeps on singing. All kind of music. In Tzaki club, the greek prime minister asks her to sing for King Juan Carlos and the Kennedy family. Nana records for the first time in 1958 and started to work with Manos Hadjidakis. She married Georg (a member of the Atheniens group) in 1960. Nana's career is still in Grece, but she gets known in the rest of Europ (Germany first, then France and Great Britain), even in USA with Harry Belafonte and Quincy Jones.
• Με την πρώτη ευκαιρία αρχίζει να τραγουδά τζαζ σε νυκτερινά κέντρα της Αθήνας και γνωρίζει δημοτικότητα. Γι' αυτό το λόγο την αποβάλλουν από την Ακαδημία. Συνεχίζει να τραγουδά όλα τα είδη μουσικής. Στο κλαμπ Τζάκι ο Έλληνας Πρωθυπουργός της ζητά να τραγουδήσει για τον βασιλιά Χουάν Κάρλος και την οικογένεια Κέννεντυ. Η Νάνα ηχογραφεί για πρώτη φορά το 1958 και άρχισε να συνεργάζεται με τον Μάνο Χατζιδάκι. Παντρεύεται το Γιώργο (μέλος του συγκροτήματος Αθηναίοι). Το 1960 ακόμα κάνει καριέρα στην Ελλάδα αλλά γίνεται γνωστή και στην υπόλοιπη Ευρώπη (πρώτα στη Γερμανί , μετά στη Γαλλία και τη Μεγάλη Βρεττανία), και ακόμα και στις ΗΠΑ με τον Χάρυ Μπελαφόντε και τον Κουίνσι Τζόουνς.


Les enfants vont naître : Nicolas, en 1968 puis Hélène en 1970. Nana et Georges se séparent en 1974. Nana continue son métier, triomphe dans le monde entier. Pendant les tournées de leur mère, les enfants restent en Suisse. C'est Fernande qui s'occupe d'eux. Les enfants verront leur mère sur scène pour la première fois à Paris en 1982, à l'Olympia. Ils seront dans le public aussi pour le retour de Nana après 20 ans d'absence de la Grèce : au moment des concerts à l'Herod Atticus en 1984.
• The children came : Nicolas, born in 1968 and Helen in 1970. Nana and Georges get divorced in 1974. Nana carries on her job, triumph all over the world. When she is not at home, Fernande takes care of the children in Swizerland. Nicolas and Helen see their mother on stage for the first time in Pairs in 1982, at the Olympia. The are here again when Nana comes back after 20 years in Grece : The concerts in the Herod Atticus in 1984.
• Μετά ήρθαν τα παιδιά Ο Νικόλας γεννήθηκε το 1968 και η Ελένη το 1970. Η Νάνα και ο Γιώργος πήραν διαζύγιο το 1974. Η Νάνα συνέχισε την καριέρα της και θριάμβευσε σε όλο τον κόσμο. Όταν απουσιάζει τα παιδιά φροντίζει η Φερνάντ στην Ελβετία. Ο Νικόλας και η Ελένη βλέπουν τη μητέρα τους στη σκηνή για πρώτη φορά στο Παρίσι στο Ολυμπιά το 1982. Και είναι παρόντες και στη συναυλία της στο Ηρώδειο όταν επιστρέφει στην Ελλάδα μετά από 20 χρόνια.
André Chapelle produit les disques de Nana depuis les années soixante. L'amour de Nana pour André viendra à la fin des années soixante-dix. Ils parcourent le monde au rythme de la carrière internationale de Nana. Phénomène unique au monde : 35 ans de carrière ininterrompue, plus de 1000 chansons enregistrées, des centaines de disques d'or et de platine. Nana est la marraine du premier Téléthon en France, devient ambassadeur de l'Unicef et député européen (de 1994 à 1999).
• André Chapelle is Nana's producer till the 60s. Nana's love for him comes in late 70s. They both travel around the world, where Nana's international career drive them. Nana is an unique and amazing case in music history : 35 years non-stop singing and recording, more than 1000 songs, hundreds of gold and platinium awards. Nana is the godmother of the first Telethon in France, becomes Unicef ambassador and member of The european Parliament (1994 – 1999).
• Παραγωγός της στη δεκαετία του 60 είναι ο Αντρέ Σαπέλ τον οποίο ερωτεύεται στη δεκαετία του 70. Μαζί ταξιδεύουν σ 'όλο τον κόσμο όπου τους παίρνει η διεθνής καριέρα της Νάνας. Η περίπτωση της είναι μοναδική. Τραγουδά εδώ 35 χρόνια και ηχογραφεί πάνω από 1000 τραγούδια ενώ έχει εκατοντάδες χρυσούς και πλατινένιους δίσκους. Είναι η ανάδοχος του πρώτου Γαλλικού Τελεθόν και γίνεται πρέσβειρα της Γιούνισεφ και Ευρωβουλευτής (1994-1999).
En l'an 2000, Nana nous offre un nouvel album "Classic" et se produit en 2001 en tournée de l'Australie en Amérique, en passant par l'Europe. En 2002, C'est le jazz qui revient dans la vie de Nana, notamment avec une participation remarquée au festival de jazz de Stuttgart, et le retour vers la chanson française avec un album signé par Dabadie, Brialy, Véronique Rivière, Daniel Lavoie et Nana elle-même … ainsi qu'un album espagnol "Un bolero for favor". En 2003, elle décide de s'unir officiellement avec André Chapelle à Genève, puis part en Grèce pour la sortie de nombreux albums et revient avec le concert jazz de Stuttgart en CD et DVD.
• In 2000, Nana offered us a new "Classic" album and in 2001, she was on stage in Australia, America and Europe … 2002, jazz comes back in Nana's life with the concert in the jazz festival of Stuttgart, french new album with songs from Dabadie, Brialy, Veronique Rivière, Daniel Lavoie et Nana herself … it's also a spanish album called "Un bolero por favor". In 2003, she decide finaly to marry André Chapelle in Geneva, then went to Greece for many new greek CDs, and come back with the jazz concert recorded in CD and DVD.
• Το 2000 μας πρόσφερε το άλμπουμ ΚΛΑΣΣΙΚ και το 2001 έκανε περιοδεία στην Αυστραλία, την Αμερική και τη Ευρώπη. Το 2002 εμφανίστηκε σε φετσιβάλ τζαζ και ηχογράφησε ένα ισπανικό άλμπουμ. Το 2003 αποφασίζει να παντρευτεί τον Αντρέ Σαπέλ στη Γενεύη και επιστρέφει στην Ελλάδα για νέους δίσκους και μια συναυλία τζαζ.
En 2004, Universal France réalise l'intégrale de Nana (34 CDs, la plus grande jamais réalisée dans le monde !), prévoit plus tard l'intégrale anglaise (22 CDs) et allemande (18 CDs). L'Allemagne lui offre de se produire à Berlin avec un orchestre philarmonique pour son 70ème anniversaire. Nana annonce qu'elle souhaite arrêter sa carrière, et organiser une tournée mondiale d'adieu qui débute en avril 2005 et se terminera en 2007. Loin de son public, elle reprend le chemin des tournées quelques années plus tard, pour un Happy Birthday Tour jusqu'en 2016, et peut-être plus...
• In 2004, Universal France publishes a 34Cds Integral Box (the biggest ever released in the world), plans to release later the english one (22 CDs) and the german one (18 CDs). Germany offers Nana to produce herself in a concert with a philarmonical orchestra in Berlin for Nana 70's anniversary. Nana announced that she will stop singing in 2005, after a farewell world tour. The tour started in April 2005 and will end in 2007. Feeling sad away from her audience, she comes back a couple of years after, for a Happy Birthday Tour, till 2016, and maybe more...
• Το 2004 κυκλοφορούν 34 cds σε μια μοναδική κασετίνα και εμφανίζεται με τη Φιλαρμονική Ορχήσταρ Βερολίνου για τα 70χρονά της. Ανακοινώνει πως θα κάνει την αποχαιρετιστήρια περιοδεία της το 2005 -2007 αλλά επιστρέφει για μια συναυλία ακόμα το 2016 για τα γενέθλια της.
En vendant plus de disques que Céline Dion et Madonna réunies, Nana aura touché par sa voix, sa musique et son âme des millions d'êtres humains, sur une carrière internationale de plus de 50 ans, avec respect et humilité, modestie et discrétion. C'est ce qui la rend unique à jamais !
• By selling more albums than Celine Dion and Madonna alltogether, Nana will have touched milllions of human beings with her voice, her music and her soul. On an international career of more than 50 years, she allways gave evidence of respect, humility, modesty and discretion. That is what makes her unique for ever!
• Έχει πουλήσει περισσότερα άλμπουμ από τη Σελίν Ντιόν και τη Μαντόνα και έχει συγκινήσει εκατομμύρια κόσμο. Είναι μοναδική.
Lectures choisies

Vidéos

Nana, quand tu chantes (2015, France)
→ https://www.youtube.com/watch?v=FGAV9pcwdz0 (teaser)
→ https://vimeo.com/255931223
Le 1er janvier 2015, France 2 diffusait pour la première fois un documentaire-interview de Nana par Stéphane Bern. Une émission de 1h30 où l'on parcourt avec eux la vie du phénomène mondial qu'est Nana, et où Nana ouvre son coeur à son public ! A ne pas rater...
• Great Documentary from French TV channel "France 2" which aired first on Jan 1, 2015. Wonderful portrait of singer Nana Mouskouri who turned 80 in October 2014 and who kicked off a new World Tour in late 2013 "Happy Birthday Tour" still going on through 2015.
Balades sur la toile

Archives

Nana Book of songs 1958-2009 (pdf, 1855 pages, 7 volumes avec un sommaire de 45 pages)
Gisèle, notre amie du Canada, nous a offert en 2009 une belle surprise… Un travail de géant reprenant les paroles des chansons de Nana, dans l'ordre de sa discographie, depuis 1958… Imaginez le travail !
• Gisèle, our Canadian friend, offered us a very nice gift in 2009… A really huge work, including the lyrics of Nana songs, in the discographical order, since 1958 ! Imagine the work : 1855 pages, 7 volumes with a bonus index of 45 pages…

30 Chansons grecques traduites | 30 Greek songs translated (pdf, 32 pages)
Voici des traductions françaises et anglaises d'une trentaine de chansons grecques de Nana. Elles nous permettent de comprendre les thèmes abordés dans les chansons, de mieux "respirer" l'esprit grec … Merci à Mathieu, Peter et Lukas pour ce très beau travail !
• Here are French and English translations of about 30 Nana's Greek songs. They let us understand the subjects of songs, "inhale" the Greek spirit better … Thanks to Mathieu, Peter and Lukas for this wonderful work!

Nana on stage (pdf, 106 pages)
Archives du site web reprenant des articles évoquant différents concerts de Nana depuis la création du site (Olympia, Chatelet de Paris, Barcelone, Herod Atticus, Bosnie, Thessoliniki, Korea, Madagascar, Opéra Garnier de Paris, Chorégies d'Orange... jusqu'à son concert d'adieu à Athènes)
• Archive website in a pdf file collecting different items evoking Nana concerts since the site creation.
Expressions (pdf, 69 pages)
Archives du site reprenant des articles réalisés à partir d'un ou plusieurs chansons de Nana, qui résonnent ou ont résonné avec l'actualité, des traductions, des analyses...
• Archive website taking articles made aournd one or several songs of Nana, that connect with the news, translations, analysis...