Mouskouri, the Legend | La légende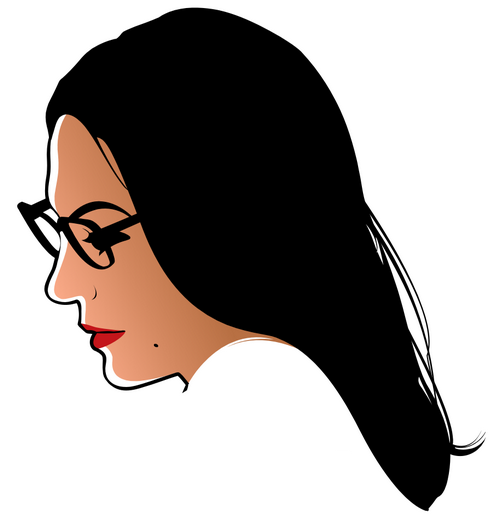 La légende de Nana Mouskouri, c'est l'histoire d'amour entre Nana et la musique : 70 ans d'amour … De la jeune fille de 14 ans qui écoute Radio Ranger sur une radio bricolée, à l'artiste de légende qui parcours le monde pour son public : c'est toujours la musique, l'amour et le respect que Nana lui porte, l'amour et respect que son public rend à l'artiste, comme à sa musique.
• The legend of Nana Mouskouri, it's the love story between Nana and the Music : A 70 years old story … From the 14-year-old girl who listens to Tanger Radio on a tinkered radio, to the artist of legend who cross the world for her audience : it is always the Music, Nana's love and respect for music, the audience's love and respect to the artist and to her music.

→ La leyenda de Nana en español (pdf, 10 pages)
Encuentre la traducción al español de los grandes momentos de la vida personal y musical de Nana Mouskouri. Traducción por Arcos Ramírez. Gracias a él!

Les sources (années 40) / the 40s
1946
Un voisin qui entend chanter les filles, leur donne l'adresse d'une dame, professeur au Conservatoire. Pendant 6 mois, Nana traînera sa sœur au cours. Puis, problème d'argent, seule Nana continuera les cours.
• A neighboor hears the girls singing and give them a Music School Teacher address. During 6 months, Nana is going to drag her sister in the course. Then , money problems, only Nana can carry on.
Le 13 octobre 1948
Nana a 14 ans. Son père lui offre une radio bricolée à partir de vieux postes. Pendant 10 ans, elle écoutera Radio Tanger, écrira en phonétique les paroles de chansons françaises et anglaises (Sinatra, B. Holliday, E. Fitzgerald…) et les chantera en secret.
• Nana is 14. For her birthday, her father offers her a radio made with many old ones. For 10 years, Nana is going to listen to Radio Tanger, to write in phonetic the lyrics of french and americans songs (Sinatra, B. Holliday, E. Fitzgerald…) and to sing them in secret.
→ 1934-1948 : Une enfant de la guerre | A child of the war (pdf, 3 pages)
Samedi 13 octobre 1934 : Naissance de Joanna Mouschouri à la Canée (île de Crète) à 5 h du matin. Sa soeur Jenny a deux ans et demi. Ses parents (Alice et Constantin) travaillent dans un cinéma en plein air (projectionniste et ouvreuse). 1946 : Un voisin qui entend chanter les filles, leur donne l'adresse d'une dame, professeur au Conservatoire. Voici l'histoire de Nana durant ces années difficiles...
• Joanna Mouschouri was born in « La Canée » (Island of Creete), on 1934, Saturday, 13th October, 5 am. Jenny, her sister is 2 years old and an half. Their parents (Alice & Constantin) work in a outdoor cinema (projectionnist and usherette). 1946 : A neighboor hears the girls singing and give them a Music School Teacher adress. Here is the story of Nana during these hard years...

L'apprentissage et les débuts (années cinquante) / the 50s
1950 -1957
Etudes de Musique Classique. Nana étudie les Lieders de Schubert, les Arias de plusieurs opéras. Elle est une élève passionnée par la musique et le chant.
Ses professeurs fondent de grands espoirs en elle, mais Nana continue à s'intéresser à toutes les musiques et écoute toujours Radio Tanger sur son vieux poste de radio. Nana rencontre alors des camarades qui ont disques et tourne-disques et part écouter de la musique chez eux.
Nana participe à de nombreuses émissions de radios en public, où il faut reconnaître des chansons jouées au piano par Mimis Plessas, pour avoir le droit de les chanter au public. Nana y chante souvent. Elle devient proche du pianiste qui l'autorise à rester dans le studio pendant les répétitions, et parfois chanter avec ses musiciens.
• Nana studies classical music, Schubert 's lieders and many famous operas arias. She has a passion for music and singing. Her teachers place their hopes in Nana but she carries on the got interested with all kind of music, and she is still listening to Radio Tanger on her old radio. Nana meets friends who have pick-up and LPs and she listens music with them.
Nana begins to race radio studios. They were programs where you had to guess the title of pieces played off the cutt by Mimis Plessas, a weel-known pianist. People who found the answerhad to sing the song. Nana often won and Nana becames close to the pianist, he allows her to stay in studio during reherseals and somtimes to sing with his band.
1955
Nana rencontre Georges Petsilas lors d'un radio-crochet. Il fait partie depuis deux ans d'un trio musical "Les Athéniens" créé à Salonique avec deux de ses camarades pour payer leurs études. Ils sympathisent et se retrouvent souvent pour écouter et jouer de la musique.
• Nana meets Giorgos Petsilas in an amateur song contest. He is since 1953 member of a musical trio "The Athenians", born in Salonic with the help of two friends of him to pay their studies. They both become friends and meet eachother often to play music and listen to records.
1956-1957
Nana est encore au Conservatoire d'Athènes, mais court les radio-crochets, concours, auditions pour chanter du jazz et payer ses cours. Son professeur l'apprend et refusera de l'inscrire à l'Examen final du Conservatoire. Deux jours après son départ du Conservatoire, elle est engagée au club Mokalido, Nana y chante le jazz rythmé d'Ella Fitzgerald avec l'Orchestre de Babis Mavromatis. Son père ne lui adresse plus la parole. C'est la déception et la honte au sein de la famille.
• Nana is still a student in the Music Academy of Athen but she tries to sing jazz in amateurs shows and castings to find money for the school. Her teacher hears that and refuses Nana to go the Music School final Exam. Two days after she leaves school, she gets a contract in Mokalido club. She is singing rythmed jazz of Ella Fitzgerald with Babis Mavromatis Band. Her father refuses to talk to her. The familly is disapointed and ashamed.
1957-1958
Elle attrape plusieurs laryngites qui atteignent sa voix. Elle est contrainte à trois mois de silence complet pour la retrouver intacte.Plusieurs contrats dans les clubs dont l'Astir, où elle est renvoyée après quelques jours pour ne pas être assez sexy et élégante. Nana a trente kilos à perdre et entreprend un premier régime avec l'aide de sa mère. C'est raté.
• She caches a big cold which hurts her voice. She must be silent for three longs months to recover. First engagment in clubs : Mokabolido Club, where Nana sings the jazz of Ella Fiztgerald ; Astir Club when she is sacked because she is not sexy and elegant enough. Nana starts with her mother's help a first diet, without succes.
Le 4 juillet 1957
Nana chante sur le porte avion américain Forestal "Pete Kelly Blues" d'Ella Fitzgerald.
• On the 4th of July, Nana sings "Pete Kelly Blues" (an Ella Fitzgerald's song) on the american Forestal aircraft carrier.
Elle enregistre la version grecque de Fascination avec une maison de disques peu honnête.
• She records a greek translation of "Fascination" with a not very honnest compagny.
1958
Rencontre avec Manos Hadjidakis et ses amis (Yannis Xenakis, Nikos Gatsos et Melina Mercouri) au café «Floca » à Athènes. Enregistrement d'un vrai disque de quatre chansons d'Hadjidakis. Signature d'un contrat chez Fidelity, maison de disques qui accueillera à la suite de Nana, Hadjidakis et Theodorakis.
• Nana meets Manos Hadjidakis and his friends (Yannis Xenakis, Nikos Gatsos et Melina Mercouri). She records 4 songs by Hadjidakis. First contract with Fidelity, a new compagny who will welcome after Nana, Hadjidakis and Theodorakis.
1959
Le 21 septembre : Premier festival grec de la chanson retransmis à la radio. Nana chante avec les Athéniens "Kapou i parhi i agapi mou" et "Asteri Asteraki" d'Hadjidakis. Elle gagne les deux premiers prix. Ce sera son premier succès en Grèce. Elle obtient alors de nombreux contrats en Grèce.
• On the 21st of September, Nana sings (with the Athenians) "Kapou i parhi i agapi mou" and "Asteri Asteraki" by Hadjidakis. She wins the first and the second award. That is her first hit in Greece. She has now many contracts in Greece.
→ 1958-1965 : Naissance d'une légende|A legend birth (pdf, 17 pages)
1958 : Nana rejoint le trio "Les Athéniens" pour former un quartet qui joue du jazz dans les tavernes d'Athènes. Au club Astir, Manos Hadjidakis la remarque. La légende dira qu'il l'a entendue chanter en passant un jour sous sa fenêtre. De 1958 à 1965, Nana l'artiste va construire sa carrière jusqu'en 1965, où Nana enregistre son premier succès en France "L'enfant au tambour" avec Michel Legrand en avril au Studio Blanqui et les petits chanteurs d'Ile de France. Voici l'histoire détaillée de ces années-là.
• 1958 : Nana joins the "Athenians", now a quartet playing jazz on the Athens taverns. At the Astir Club, Manos Hadjidakis remarques her. According to the legend, Manos Hadjidakis heart her one day walking on the street under Nana's windows. From 1958 to 1965, Nana the artist will build her career until 1965, when Nana recorded his first success in France "The Little Drummer Boy" with Michel Legrand in April at Studio Blanqui and the "petits chanteurs d'Ile de France" singers. Here is the detailed history of those years.

Le succès (années soixante) / the 60s
1960
Nouveau contrat comme vedette à l'Astir. Elle y chante le premier soir dans la même tenue que celle pour laquelle on l'avait renvoyée deux ans avant et refuse l'invitation à la table de la direction. Contrat au Club « Tzaki » où le premier ministre Caramanlis lui demande de venir chanter à la réception officielle des fiançailles de Juan Carlos et de la princesse Sophie de Grèce. Juillet 1960 : rencontre avec Louis Hazan, président de Philips France.
• New contract as star is Astir club. She sings there on the fist evening with the same dress she was sacked with two years before and refuses to be the guest on direction table. Contract in Tzaki Club, when Caramanlis, the prime minister asks Nana to come to sing to the official party for Juan Carlos and Princess Sophie' s engagment. July 1960 : Nana meets Louis Hazan, Philips France company president.
Nana a 26 ans. Elle participe à la musique d'un documentaire allemand qui obtient l'Ours d'Or à Berlin. Fontana (maison de disques) demande à Nana d'enregistrer "Addio" et "Weisse Rosen aus Athen". Succés immence :
1 500 000 copies en Allemagne en moins de six mois.
• Nana is 26. She sings in a documentary in Germany, which obtaint an award in Berlin. Fontana Records Company asks Nana to record "Addio" and "Weisse Rosen aus Athen". Big hit in Germany : 1 500 000 copies in less than six monthes.
1962
Quincy Jones lui fait enregistrer un albums de standards américains aux USA.
• Quincy Jones asks Nana to record an album of great standard american songs in United-States
1963
Nana participe au Concours Eurovision de la Chanson (pour le Luxembourg) avec "A force de prier". Elle est remarqué par Harry Belafonte qui lui propose une tournée avec lui en Amérique.
• Nana sings in the European Song Contest for Luxemburg with the song "A force de prier". Harry Belafonte remarks her and asks her to make concerts with him all over USA.
1964- 1965
Elle enregistre avec Michel Legrand et connait son premier succès en France avec "L'enfant au tambour".
• Nana starts working with Michel Legrand. Nana's first hit in France is "L'enfant au tambour".
1966-1967
De nombreux succès en Europe, en France avec son album "Le jour où la Colombe" . Premier Olympia en vedette octobre 1967.
• Many hits in Europe, in France with the album "Le jour où la colombe". First Olympia (alone) in Paris in October.
1969
L'album "Over and Over" reste classé dans les hit-parades anglais pendant 102 semaines. Premier concert au Royal Albert Hall, "sold out" en quelques heures !
• "Over and Over" album is in the british charts during 102 weeks. First concert in Royal Albert Hall, solded out in few hours.

Le triomphe (années soixante-dix) / the 70s
1970
Nana a 36 ans. Depuis deux ans, Nana présente chaque semaine "Nana with guests" sur la BBC. Elle enregistre dans plusieurs langues et ses disques sortent dans de nombreux pays.
• Nana is 36. For two years, Nana has her own show on BBC "Nana with guests". She records in several languages and her records are selled in many countries.
1974
Nana se voit remettre 19 disques d'or en Australie, 9 en Nouvelle Zélande, 10 en Europe. Citons parmi ses plus grands succès de l'époque : Comme un soleil, Quand tu chantes (76), Soledad, Soleil Soleil, Milisse mou, Johnny Tambour, Die Welt ist voll Licht (76), Four and Twenty hours, And I love you so….
• Nana is given 19 golden awards in Australia, 9 in New-Zeland and 10 in Europe. Let's remember Nana's big hits like : Comme un soleil, Quand tu chantes (76), Soledad, Soleil Soleil, Milisse mou, Johnny Tambour, Die Welt ist voll Licht (76), Four and Twenty hours, And I love you so….
1975
Nana fait un retour auprès du public allemand avec l'album "Sieben schwarze Rosen", qui connait un énorme succès.
• Nana comes back in Germany with "Sieben schwarze Rosen" album, a really big hit.
1977
A la suite d'une émission TV, elle enregistre "Habanera" (Carmen de Bizet) en duo avec Serge Lama. Cette chanson est un grand succès en France.
• After a TV show in France, Nana records in duet with Serge Lama the song "Habanera" (Carmen by Bizet). This song is a big hit in France.
1979
Nana termine le décennie par un album en anglais "Roses and sunshine", devenu rapidemant double disque de platine. Elle reste quatre semaines à l'Olympia et fait une tournée de plus de 70 dates aux USA.
• Nana ends the 70s with "Roses and Sunshine" album, becam quickly doucle platinium record. She sings four weeks long in Olympia in Paris and make a more than 70 dates tour in USA.

Nana internationale (années quatre-vingt) / the 80s
1981
Nana a 47 ans. "Je chante avec toi Liberté" est un succès mondial énorme. Nana est en tournée en Allemangne devant plus de 100 000 personnes. Nana continue d'enregistrer des albums dans toutes les langues.
• Nana is 47. "Je chante avec toi Liberté" is a big hit all over the world. Nana is on stage in Germany, a tour in front of more than 100 000 persons. Nana carries on recording in severals languages.
→ Souvenir : Berlin, 14 juillet 1982 (pdf, 1 page)
14 juillet 1982 : Nana est invitée par le commandant des troupes françaises à Berlin, le Général Liron à chanter avec l'armée française « Je chante avec toi liberté » au pied du mur de Berlin (7 ans avant la chute du mur), ainsi que « La Marseillaise ». Nana fut, à cette occasion, élevée au gradede Capitaine du Corps Militaire féminin. Pour l'occasion, on lui confectionna un uniforme d'officier et elle reçu les services d'un aide de camp.
• July 14th, 1982 : Nana was invited by the commander of French troops in Berlin, GeneralLiron, to sing with the French army « Je chante avec toi liberté » in front of the Berlin Wall (7 years before the wall fall) and « La Marseillaise ». Nana was on that occasion raised to the grade of Captain of French military women Force. For the occasion, she has been made a officer uniform and she received services of an aide de camp.
1984
Nana retrouve Athènes après 20 ans d'absence et se produit à l'Herod Atticus et connait à nouveau le succès avec l'album "I endekati Endoli".
• Nana is back in Athens after 20 years and sings on the stage of Herod Atticus theatre. She meets success again with "I endekati endoli" album again.
1985
En Europe, Nana connait un autre grand succès avec "l'amour en héritage" (Only love) ou elle est nunéro un des ventes en Angleterre.
• All over Europe, Nana has a big hit with "l'amour en héritage" (Only love). The song is number one in the british charts.
1987
Nana enregistre plusieurs albums à travers le monde : "Love me tender" mais aussi "Nana" avec la collaboration de Tony Visconti, "Farben" an allemand, "Quand on revient" en français et "Libertad" en espagnol !
• Nana records many albums all around the world : "Love me tender", "Nana" produced by Tony Visconti, "Farben" in german, "Quand on revient" in french et "Libertad" in spanish !
1988
Retour à la musique classique pour Nana avec l'album "Classique". Elle chantera cet album sur scène l'année suivante au Zénith de Paris et au Barbican Center.
• Back to classical songs, Nana records "Classical" album. She will sing those songs on stage the year after in Zenith of Paris and Barbican Center.

Nana éclectique (années quatre-vingt-dix et 2000) the 90s-2000s
1990
Nana a 56 ans et continue a voyager autour du monde en chantant dans toutes les langues. De nouveaux albums arrivent : "Gospel" "Falling in love again -Hollywood" "Côté sud Côté coeur" "Nuestras canciones"… Tous ces albums représentent un changement sensible pour Nana. Elle continue de prouver qu'elle peut chanter toute forme de musique et chaque album a maintenant un thème, une raison d'exister.
• Nana is 56. She is travelling around the world, singing in all the languages. News albums are recorded : "Gospel" "Falling in love again -Hollywood" "Côté sud Côté coeur" "Nuestras canciones"… They mean another way singing for Nana. She carries on prooving she is abble to sing all kind of music are every album has a theme, like a reason to exist.
1991
L'album best-of "Only love" se vend par centaines de milliers de copies à travers les USA.
• "Only love", the best-of album for USA is selled many thousand times in America.
1992
Nana enregistre 17 mélodies méditerranéennes en français, corse, grec, espagnol, hébreu… dans un album somptueux "Côté Sud, Côté Coeur".
• Nana recorded 17 mediteranean songs in french, corsican, greek, spanish and hebrew… in a hudge album called "Coté Sud, Coté Coeur".
1993
Nana retrouve Michel Legrand et Harry Belafonte dans l'album international "Hollywood".
• Nana is singing again with Michel Legrand and Harry Belafonte in album "Hollywood".
→ Nana for UNICEF, ELEPAP or SIDACTION (pdf, 8 pages)
En 1993, Nana prend la succession d'Audrey Hepburn au poste d'Ambassadrice internationale de Bonne Volonté à l'UNICEF. Cela représente une part importante de sa vie. Cette page spéciale UNICEF présente les événements marquants de Nana à ce poste, ainsi que les actions postérieures pour d'autres causes.
• In 1993, Nana takes Audrey Hepburn's succession as International Goodwill Ambassador in UNICEF.This special page shows the UNICEF highlights of Nana at this position, and the subsequent actions to other causes.
1994
Nana est nonnée ambassadeur de l'Unicef et est élue au parlement européen pour représenter la Grèce. Nana chante cette année là en Grèce, Danemark, Suède, Norvège, Mexique, Venezuela, Argentine, Chili, Chypre, USA, Allemagne, Espagne…
• Nana is ask to be Unicef's Ambassodor and she becomes also a member of European Parliament, representing Greece. In 1994, Nana sings in Greece, Danmark, Sxeden, Norveg, Mexico, Venezuela, Argentina, Chili, Chyprus, USA, Germany, Spain…
Nana est déclarée par le SNEP comme l'artiste féminine ayant reçu le plus grand nombres de disque d'or en France depuis la création du trophée. Un phénomène planétaire !
• Nana is officially declared by SNEP as the female singer who received the highest number of golden records in France since its creation. A world phenomenon !
Entre 1994 et 1995 Nana sera sur scène dans plus de 25 pays, en terminant par la salle Pleyel de Paris.
• Between 1994 and 1995, Nana was on stage in more than 25 countries, ending her tour in Pleyel (Paris).
Un nouvel album français "Dix mille ans encore" est enregistré avec des chansons inédites de Graeme Allwright, Michel Fugain, Roch Voisine, incluant une superbe version de la 'Chanson de Solveigh' de Grieg.
• A new french album "Dix mille ans encore" is recorded with news songs from Graeme Allwright, Michel Fugain, Roch Voisine, including a superb version of the 'Chanson de Solveigh' of Grieg.
1995
Les triomphes de Nana sortent dans un coffret de 4 CD dans les pays francophones.
• Nana's 'triumphs' are on the shops in a 4 CD box in the french speaking countries all over the world.
1996
Nana enregistre un nouvel album en espagnol avec Julio Iglesias et Mercedes Sosa et vend plus d'un million de disques dans le monde pendant toute l'année…
• Nana records a new spanish album with Julio Iglesias and Mercedes Sosa and sells more than 1 000 000 records in the world during this year…
1997
Nana participe à la bande originale du film "Athina-Tessaloniki" et revient à Paris à L'olympia pour la douzième fois !
• Nana is singing for the movie film "Athina-Tessaloniki" and she's back in Paris on Olympia for the twelfth time !
Dans le même temps, Nana enregistre en hommage aux auteurs, interprètes et poètes français et européens l'album "Hommages" avec par exemple : Con te Partiro, Parlez-moi d'amour, La chanson de Prévert, Caruso…
• In the same time, Nana records as a tribute to french and international authors, singers and poets, the "Hommage" album including for example : Con te Partiro, Parlez-moi d'amour, La chanson de Prévert, Caruso…
Nana termine l'année à l'Olympia de Paris du 9 au 14 décembre avec l'apparition surprise des Choeurs de France.
• Nana ends the year in Paris 'Olympia' form 9th to 14th december, including a surprising participation of the 'Choeurs de France'…
→ Nana by Nana : Olympia Memories (1997 - pdf, 16 pages)
Lors de chaque concert de Nana, il est possible de se procurer une brochure dans laquelle Nana évoque ses souvenirs. Voici le texte de celle de l'Olympia 1997
• In every concert of Nana, we can have a booklet where Nana is talking her memories. Here is the one for Olympia 97 concerts
1998
Entre deux disques et deux concerts, Nana se produit à la Cahedrale St John the Divine de New York. Sa fille Hélène est une de ses choriste. Le concert sera enregistré et parait sous l'abum "Concert for Peace" où Nana nous donne le meilleur d'elle-même. Au mois de juin, Nana chante à nouveau à l'Hérod Atticus d'Athènes pour un ocncert au profit de la fondation Mélina Mercouri.
• Between records and concerts, Nana sings in New York's St John the divine Cathedral. Helen, her daughter, sings vocals behind her. The concert is recorded in "Concert for peace" album, where Nana gives us the best of herself. In June, Nana is back to sing in Herod Atticus Theater in Athens for Melina Mercouri's foundation.
Un magnifique coffret de 3 Cd 'Chanter la vie' sort en France avec un superbe livret de David Lelait reprenant de facon si émouvante la carrière de Nana. A ce jour, la plus belle compilation de Nana !
• A wonderful " CD box – the nicest besf-of album called 'Chanter la vie' – appears on the shops with a superb booklet writen by David Lelait with real emotion, about Nana career.
→ Nana Mouskouri : Chanter la vie (1998 - pdf, 10 pages)
En 1998 paraissait en France "Chanter la vie", un "long box" de 3 CD avec un livret somptueux, par les photos qu'il contenait bien sûr, mais surtout par un texte de David Lelait, chargé d'émotion, de poésie et de sensibilité…
• In 1998 appeared in France "Chanter la vie", a 3 CD "long box " of with a luxurious booklet, of course because of the photos it contained, but especially because of the booklet text, full of emotion, poetry and sensibility, written by David Lelait… in French.
1999
Nana ne se représente pas au Parlement Européen. Deux magnifiques coffrets paraissent : "Chanter ma vie" en France et "Die Stimme" en Allemagne. Une tournée américaine se prépare pour la fin de l'année et Nana sera an Allemagne sur scène début 2000 !
• Nana stops her work as MEP. Two magnificent CD box are on the shops : "Chanter ma vie" in France and "Die Stimme" in Germany. Nana is preparing a tour in USA for the end of the year. She will be on stage in Germany in the beggining of 2000 !
2000
L'album 'Classic' est en vente d'abord en France puis dans le monde entier. La tournée allemande est prévue pour le printemps et Nana y ajoute une tournée en France avec les Choeurs de France. A l'automne, Nana sera sur scène dans toute l'Europe du Nord. Son rêve serait de chanter pour l'UNICEF à Notre Dame de Paris fin 2001…
• 'Classic' album is first on the french shops, then all over the world. The german tour is scheduled for springtime and Nana is also on stage in France for a tour with the "Choeurs de France". For autumn, Nana will be on stage in North Europe. Her dream is now to sing one evening in "Notre Dame de Paris" cathedral for UNICEF at the end of the year 2001…
→ Charts | Hits parades du monde (pdf, 38 pages)
Depuis 1958, Nana Mouskouri a reçu plus de 300 disques d'or, de platine et de diamant, des quatre coins de la planète. Malheureusement, rien n'a été centralisé, parfois même rien n'a été archivé dans les différents pays.
• Since 1958, Nana Mouskouri received more than 300 gold, platinum and diamond awards, from all the places of the planet. Regrettably in many countries, nothing has been centralized, sometimes even nothing has been archived.
2001
Nana est en tournée à travers le monde : Asie, Australie, Europe du Nord et Royaume-Uni, Grèce… Nana vient de terminer l'enregistrement de son nouvel album men espagnol et on attends des nouveautés pour l'an prochain ! Nana poursuit plus que jamais son travail à l'UNICEFet participe activement à l'opération "Dites oui aux enfants" …
• Nana is on tour around the world : Asia, Australie, Northen Europe, United Kingdom, Greece … Nana have just recorded her new spanish album and we are expecting many new things for next year ! Nana is more than ever involded with her job for UNICEF especialy with "say yes to children" campain …
2002
Nana retrouve le public hispanique avec l'album "Un bolero por favor", un triomphe en Amérique du Sud ! En fin d'année, l'album Fille du Soleil" marque le retour de Nana avec un album en français, avec de nouveaux auteurs (Jean Claude Brialy, Lokua Kanza, Pascal Amoyel, Jean Loup Dabadie, Charles Aznavour, Daniel Lavoie Louise Forestier, Didier Sustrac, Véronique Rivière…). C'est aussi l'année de nombreuses tournées à travers le monde dont la France en octobre, en Grande Bretagne et Irlande en nowembre et en Allemagne en décembre…
• Nana is back with two albums : a spanish one "Un Bolero por favor", a big hit in South America, and a french one "Fille du Soleil" with many new collaborations like with Jean Claude Brialy, Lokua Kanza, Pascal Amoyel, Jean Loup Dabadie, Charles Aznavour, Daniel Lavoie Louise Forestier, Didier Sustrac, Véronique Rivière… 2002 is also a year with many tours : France un October, Ireland and Great Britain in november and Germany in December…
2003
Nana se marie enfin après 30 ans de vie commune avec André Chapelle, le 13 janvier 2003 à Cologny, en Suisse. Nana continue ensuite sa tournée européenne ave la Scandinavie en janvier et février. C'est le tour du Canada de recevoir Nana pour la sortie d'un nouveau coffret "Nana Gold" avec de nombreuses apparitions dans les medias et une tournée en mai avec Harry Belafonte ! La Grèce aussi est au rendez-vous avec la sortie de 3 nouveaux CDs incluant des chansons inédites. Le 15 avril, Nana a reçu lors des ARION MUSIC AWARDS une récompense pour sa carrière internationale ! Une sorte de consécration !
• Nana get married with Andre Chapelle on January 2003 13th, in Cologny (Swizerland). Nana was after in tour in January & February in Scandinavia. Canada received Nana for her new bow "Nana Gold", for many interniews and a tour with Harry Belafonte in May. In Grece, 3 new CDs arrived on the shops including new songs. On April 15th 2003 the annual "ARION MUSIC AWARDS" took place in Athens. The highlight of the evening was the special honourary award. That has been given to Nana Mouskouri for her remarkable carrer in the music business internationally. Something like a "lifetime achievement award"!
2004
En 2004 paraît "Nana Mouskouri Collection" : ce sont 675 chansons françaises et étrangères, totalement inédites ou sorties en albums en France depuis 1961. Tiré en série limitée et numéroté, ce coffret est accompagné d'un livre de 120 pages enrichi de dédicaces, souvenirs et notes personnelles de Nana Mouskouri.
L'Allemagne lui offre de se produire à Berlin avec un orchestre philarmonique pour son 70ème anniversaire. Nana annonce qu'elle souhaite arrêter sa carrière, et organiser une tournée mondiale d'adieu qui débute en avril 2005 et se terminera en 2007.
• "Nana Mouskouri Collection" is released in 2004 : 675 french and foreign songs, either previously unreleased or included on albums in France since 1961. This limited edition boxed set includes a case-bound 120-page book with added dedications, souvenirs and personal notes from Nana Mouskouri.
Germany offers Nana to produce herself in a concert with a philarmonical orchestra in Berlin for Nana 70's anniversary. Nana announced that she will stop singing in 2005, after a farewell world tour. The tour started in April 2005 and will end in 2007.
→ Influences (pdf, 6 pages)
Nana est un personnage unique, comme chaque artiste, mais c'est aussi un personnage particulier dans l'histoire de la musique mondiale. Pour la comprendre, on doit de jeter un oeil aux artistes qui l'ont influencée, ou qui l'ont accompagnée dans son voyage de plus de 50 années dans la musique
• Nana is unique, like every artist, but Nana is also a very particular case in the world popular music history. To be abble to understand her, we can have a look to the artists who influenced her, or travelled with her in her 50 years musical career.
2005
La tournée d'adieux de Nana commence le 8 avril 2005 au Danemark, et se poursuit en Europe, Océanie et Asie. Un nouveau DVD de Nana Mouskouri est édité en 2005, "Mein Athen". Le nouvel album en anglais de Nana "I'll remember you" est édité pour sa tournée d'adieux en Asie et Océanie. L'intégrale anglaise de Nana (20 CD) est commercialisée à travers le monde en décembre, mais est très vite en rupture de stock à cause de son succès.
• Nana farewell Tour starts in Danemark onpril 2005, 8th, and carries on in Europe, Oceania and Asia. Nana Mouskouri's new DVD is published in 2005, "Mein Athen". Nana new album in English called "I'll remember you" is on the shops for the farewell tour in Asia and Oceania. Nana complete english works (17 Cd) is on the shops around the word in December, but it becomes soon very difficult to purchase because of its success.
2006
Après l'Asie et l'Océanie, l'album "I'll remember you" est édité pour sa tournée d'adieux aux Pays-bas. L'intégrale anglaise est rééditée après épuisement des premiers stocks. Le nouvel album grec est sorti en Grèce début Mars. A l'automne 2006, le DVD du concert d'adieu de Nana à Berlin est commercialisé en Europe, et son autobiographie en Grèce.
• After Asia and Oceania, the album "I' ll remember you" is reissued for Nana's farewell Tour in Netherlands. Complete Nana's English works is reissued in the beginning of 2006 after exhaustion of the first stocks. The new Greek album is issued in March. In autumn 2006, the DVD of Nana's farewell concert in Berlin is marketed in Europe, and her autobiography in Greece.

2007
Nana dit au revoir à son public avec deux livres de souvenirs (français et anglais) et un coffret de 100 chansons avec des inédits
• Nana says goodbye to her audience, with two memoirs books (french and english) and a 100 songs booklets is on the shops including unreleased french songs.
→ 1959 - 2008 Tableau d'honneur | Honors list (pdf, 17 pages)
Nana Mouskouri n'est pas qu'une chanteuse, aussi grand soit son succès dans le monde entier, c'est aussi une personne investie dans de nombreuses causes… Voici une liste des différents prix, récompenses et distinctions reçus par Nana depuis le début de sa carrière. A chaque fois que cela est possible, une explication concrète a été ajoutée. Toute nouvelle information sera la bienvenue !
• Nana Mouskouri is not only a singer, so big is her success all over the world, she is also a person involved in numerous causes… Here is a list of the various awards and rewards received by Nana since the beginning of her career. Every time it is possible, a concrete explanation is added. Any new details will be welcome!

2012
L'année se termine par la sortie du dernier concert de Nana au Royal Albert Hall.
• The year ends with the release of the Royal Albert Hall concert.
2013
Nana décide de reprendre le chemin de la scène avec une tournée à travers le monde durant trois années... Elle fête ses 80 ans le 13 octobre 2014 sur scène à Hambourg.
• Nana decides to head back to the scene with a tour around the world during three years ... She turns 80 on stage in Hamburg, on 2014, October 13th.
2016
Nana sillonne la France durant le printemps 2016 avec le "Happy Birthday Tour".
• Nana tours in France during the spring of 2016 with her "Happy Birthday" tour.
2018
Tournée "Forever Young" en Europe et Amérique de Nord, et tout nouveau CD... Nana déclare à la presse "Je crois que je ne m'arrêterai jamais". Des projets plein la tête... Infatigable Nana !
• Forever Young Tour in Europe and North America, and a brand new CD ... Nana declares to the press, "I don't think I'll ever stop". Projects full head ... Tireless Nana !