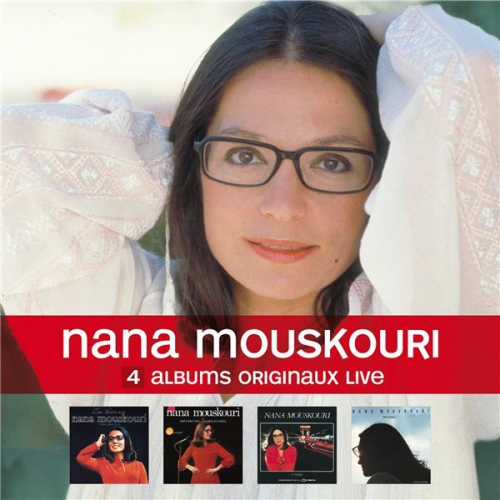 4 Albums Originaux Live
Mercury 478 608-4 Europe - 5 CD
Enfin des albums jamais édités en CD !
Retrouvez Nana dans 4 de ses concerts de légende, entre les années 60 et les années 80.
Finally albums never published in CD!
Find Nana in 4 of ther legendary concerts, between the 60s and the 80s!
Une Soirée avec Nana Mouskouri et les Athéniens (Musicorama 1969 enregistré à l'Olympia de Paris)
Nana Mouskouri au Théâtre des Champs-Élysées "Le ciel est noir" (Paris 1974)
Nana à Paris (Olympia 1978)
D'ici et d'ailleurs "Enregistrement public" (Olympia 1982)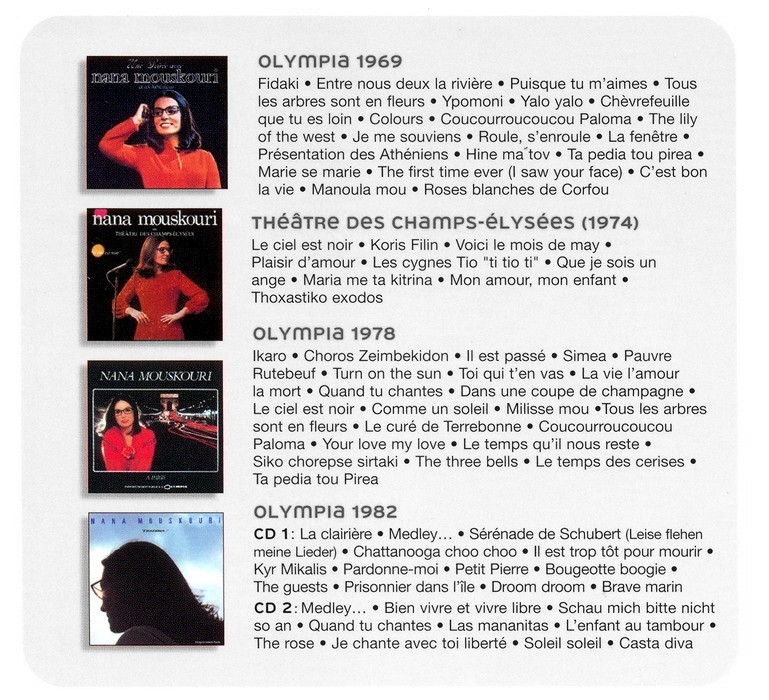 Où trouver le coffret sur internet [Shops on-line] :