Webmastering
Philippe Berry (France)
Artwork
Konstantinos Georgantas for Antivirus Magazine (Greece)
Greek translation
Marios Skordis

Documentation, Conseil et Assistance
Maida, Inskje, Yvonne, Marc, François, Dieter, Pascal, Mathieu, Jean-Pierre, Michel, David, Christian, Zago, Lucas, Universal France … toute l'équipe des correspondants du site et beaucoup, beaucoup d'autres … ainsi, bien sûr, que les innombrables visiteurs qui font vivre le site depuis 1997 !
Merci à vous tous pour cette belle aventure !

Liens amis
Quelques personnes ont créé des pages perso sur Nana Mouskouri à travers le monde, et il ont rendu le travail pour construire le site beaucoup plus facile. Qu'ils soient remerciés !
• Some people have created personal webpages about Nana Mouskouri worldwide, and have made the work to build this site much easier. We thank them!
Logiciels utilisés
Pluxml [CMS, Open Source] – NotePad+ [éditeur txt & php, freeware] – Photofiltre [éditeur d'images, freeware] – Gimpshop [retouche de photos, Open Source] – Html Helper [utilitaire html, freeware] – Pick Color [utilitaire html, freeware] – IMTranslator & Reverso.com [traduction, freeware] – Audacity [traitement du son, freeware] – Vimeo [hébergement videos] – Youtube [hébergement videos] – GDrive [hébergement espace privé]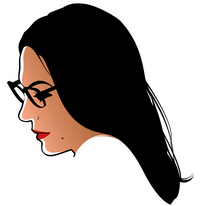 N.A.N.A international Nana Mouskouri fanclub
12150 SW 88th Avenue, Miami FL 33176 – USA
© Tous droits réservés